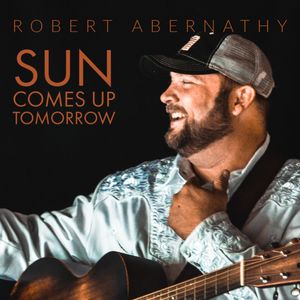 To say I am enthusiastic about this song is an understatement. The creative process that finally made its way to a finished product you are about to hear is a story I am excited to tell. It began as a melody.  My mom is a big fan of the Bee Gees and I happen to love their song, "How Deep is Your Love". Which in the late 1980s and early 90s was also a cover song recorded by Take 6. I play this song at a tew shows every now and then.  
Well, near the end of the school day and at the end of assignments (I'm a school teacher for those that don't know), I routinely reach for a trusted cheap black $200 Yamaha guitar behind my desk and play songs or melodies and construct ideas for songs (see "You Can't Have My Boat). One day near the end of class, I began to fool around with this melody that had influences from that same Bee Gees tune.  I even recorded this with my phone.  I had no words....except the last hook line at the very end, "Sun comes up tomorrow".  <---(listen)
Within an hour of hearing that melody, I had already gone back and pulled a bit of a story together to create a chorus and hook. I recorded it here
A few months later, I had scheduled a day of co-writing with a few folks. Pime Hernandez, a fantastic songwriter I met in Nashville at The Commodore Grill and host of his own Writers Round just West of Nashville at Salt and Pepper Grill. In addition, Bryn McCutcheon, a Canadian singer-songwriting Lyrical Ninja with a majestic voice was in town.  I met at Bryn at the 2019 NSAI Advanced Song Camp and it was evident that she was an outstanding songwriter. (She is also a co-writer for my most recent song, "Be the One" )
I pitched them the idea and we got to work that afternoon. Here is an early version of where we were heading on the verses:
The song follows your typical bar scene. Nothing new here. Move along. But by playing a little on the insecurities of this guy in the song, we could make it a familiar one to a lot of folks. He admits that "he's not so good a pick-up lines". You also get the feeling that this guy is completely in over his head.  He's trying to say and do the right things, but I think he may realize, she may be out of his league. So much so, that he wonders if she will even remember his name when the "Sun comes up tomorrow"---the same name he asks her to "whisper in his ear".  OR is it possible that he could be the next victim of a one-night stand as he wonders if she will even remember him when their night has come to a close? And it's likely that he's just found the one person to make him stop in his tracks unlike any other.   I don't know. So many possibilities. I'll let you decide.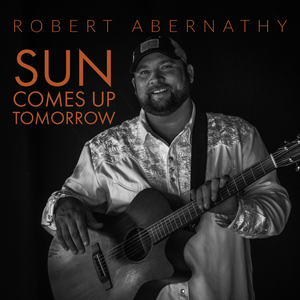 Not too long after I had begun work on my album (that is yet to be released), I revisited several songs I had written over the years. This one jumped to the front. After Bryn and I fixed a few issues on the verse, we had a feel is a great song. From there, I took it to the Daniel Dennis to produce and John Shaw for the smoking jazzy guitar licks. They have always delivered and this song was no exception. I have to say that this cool little song is probably my favorite of this upcoming album.  Now my mom can have a country version of a good ole' Bee Gees kind of tune. 
I hope you enjoy this cool little slice of "70s meets James Taylor/Vince Gill"  and that you spread the love. Please share.
Here are the links: